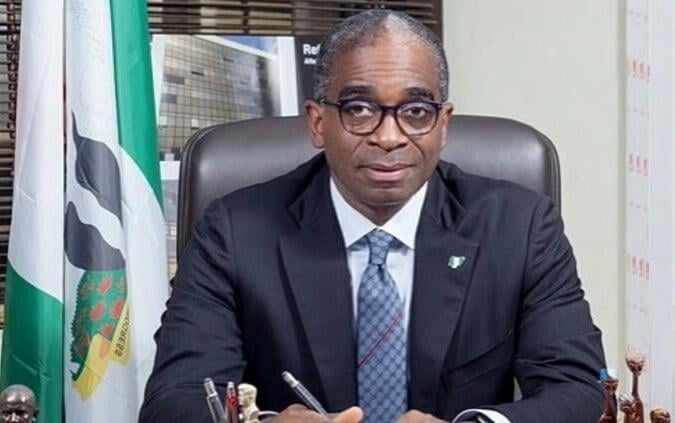 Executive Secretary, National Action Committee on African Continental Free Trade Area
Olusegun Awolowo is the scion of the late sage Chief Obafemi Awolowo, a renowned Nigerian nationalist and statesman. Widely known for his reconstruction and modernization of the Nigerian Export Promotion Council (NEPC) as the immediate past Executive Director and Chief Executive Officer, Olusegun Awolowo is the innovator and ground breaker for the Zero Oil Plan initiative. An economic blueprint which synthesizes into the grand scheme of the Federal Government of Nigeria's Economic Recovery and Growth Plan (ERGP) to diversify Nigeria's economy from the backbone of oil. Through the efforts of the NEPC, Olusegun Awolowo has overseen the appropriation of numerous Small and Medium Enterprises.
​​Why trade with Nigeria
About Nigeria
Nigeria holds several records across the continent. It is officially referred to as the Federal Republic of Nigeria, and is bordered by the Niger Republic in the north, Chad in the northeast, Cameroon in the east and Benin in the west. The country is made up of 36 states and the Federal Capital Territory (F.C.T) Abuja. With an estimated population of more than 150 million, Nigeria is the most populated country in Africa and the 7th most populated country in the world.
Nigeria gained its independence from the United Kingdom on the 1st of October 1960, adopting the English language as its lingua franca, although Igbo, Yoruba, and Hausa languages are widely spoken across the nation. Nigeria, which got its name from the River Niger is a country with a rich history, fascinating people and deep cultural heritage. The nation holds the record as one of the most diverse nations with several indigenous tribes and the African country with the most number of spoken languages (over 540 ethnic languages are spoken in the nation).
Nigeria has the largest economy in Africa; its economy can be classified as a middle income, mixed economy, with emerging markets in manufacturing, communications, and technological services. Nigeria's re-emerging manufacturing industry became the largest in Africa since 2013, producing a large number of goods and services for the African continent. Nigeria has historically relied heavily on oil for its revenue with petroleum products accounting for roughly 90% of exports.
The Nigerian government is making efforts to pivot away from this dependence by introducing The ERGP (economic recovery and growth plan)
The plan has three main objectives:
To drive inclusive and sustainable growth.

To restore growth through achieving macroeconomic stability and economic diversification with more focus on Agriculture, Energy and Micro, Small and Medium Enterprises led growth in industry, manufacturing and key services by leveraging science and technology.

To invest in the Nigerian public by increasing social inclusion for the poor and vulnerable citizens, reducing unemployment and underemployment with a greater focus on youth and investing in health and education.
Nigeria is one of the few countries in Africa that produces its own cars. Innoson Vehicle Manufacturing company produces Made in Nigeria cars sourcing 70% of the materials locally. This comes from a desire to shift Nigeria from a car consuming market to a car manufacturing market as a result, Innoson vehicles are now being used in countries such as Mali, Sierra Leone, and Ghana.
Nigeria is home to the 2nd largest film industry in the world. Nollywood, created in the 1960s, has surpassed Hollywood as the most significant movie industry by volume producing an average weekly movie of about 100 films. In 2014 the Nigerian government released data on Nollywood, terming it a 3.3-billion-dollar industry. The Film Industry, which is a significant part of the Arts, Entertainment, and Recreation Sector, has contributed over 2.3% (NGN239biliion) to Nigeria's Gross Domestic Product (GDP). Nigerian celebrities have become some of the most influential in Africa and command the most international acclaim. PWC (Price Water House Cooper) estimates an increase in Nigeria's Entertainment and Media industry from $4.46 billion in 2018 to $10.5 billion by the end of 2023.
As one of the most industrialized counties in Africa, Nigeria boasts of being one of the most significant internet users, with approximately 98 million users. Nigeria's ICT (information and communication technologies) sector has grown immensely, from less than 1% of GDP in 2001 to almost 10% of GDP in 2020. Nigeria has also surpassed South Africa to emerge as a premier investment destination with 55 active technological hubs raising a total of $94.9 million. In comparison, South Africa raised $60.0 million, with 59 dynamic start-ups. Nigeria also boasts of Africa's most prominent technology market, which accounts for 23% of internet users in Africa, with over 122 million people online. The growth of the tech sector offers new possibilities for Nigeria's growing labour force, in terms of employment and entrepreneurship
Nigeria is the home of Africa's largest economy and biggest oil producer, and also has a growing populace of over 180 million – the largest in Africa. With an abundance of natural resources and a growing middle class, Nigeria's economic potential is considerable. Consumer-facing industries have quietly grown into a significant economic force and are poised to continue growing. Over the last decade, the Nigerian telecommunications and banking industries have experienced rapid expansion, serving pent-up demand and a fast-growing middle class. The strategic geographical location of Nigeria also makes it an advantage to provide a gateway for trade expansion across the rest of Africa.
Nigeria has one of the lowest income tax rates in the world, 7%-24%, as a foreign investor, there are investment incentives in Nigeria. Some of these incentives cover all sectors, while others are limited to specific industries. In Nigeria, some of the various investment incentives provided under the relevant laws and regulations include tax holidays; tax credits; capital allowances; investment allowances; tax exemptions; duty drawback; subsidies; export expansion grants; export development funds; double taxation reliefs; and investment promotion and protection agreements, among others.
There is an immense desire for foreign countries to come into Nigeria, and China has currently led the investment boom. The Chinese government has initiated various channels of developing relations with the Nigerian government. Apart from bilateral trade and investment agreements, the Chinese public-private partnership projects have provided financing for large scale infrastructure projects. These are the Abuja-Kaduna Rail Modernization Project that aims to modernize 186km of rail, including 36 new bridges and newly developed stations along with it. China Exim Bank backed the main contract awarded to China Civil Engineering Construction Corporation for the partnership. The Chinese government provided a $550m concessionary loan, which was supplemented with $374m by the Federal Government of Nigeria. Such alliances allow firms to maintain private ownership, while the government backing aids in creating a strong local foothold.
The UK and Nigeria have an excellent commercial relationship with over £6.1 billion worth of trade per year; it is also the 2nd largest African market for goods. The UK Government currently supports the Nigerian economic development agenda through international aid provided by DFID and other foreign policy instruments through the Foreign and Commonwealth Office, UKTI, and other such agencies. DFID alone hosts around 20 such projects in Nigeria under four key objectives
Favourable Business Climate
The Federal Ministry of Trade has started work on proper trade policy under the Economic Recovery and Growth Plan (ERGP). This policy, though a short-term approach, aims to diversify the economy to set it on a path toward sustained and inclusive growth the periods between 2017-2020. ERGP has recorded some appreciative levels of modest success, including Voluntary Asset and Income Declaration Scheme (VAIDS). These developments have boosted the tax system, sustained recovery from recession and growth in GDP to 1.94 percent as at Q4 of the year 2019, decline by 9.1 percent of oil and gas sector to Nigeria's GDP; though still accounts for the most significant contribution, a corresponding increase in the quotas of other areas as a result of diversification. The NAC has identified top priority exports that will aid in this diversification, including natural gas, cocoa, and petrochemicals.
​​The Secretariat
The Steering Committee
The National Action Committee on AfCFTA was setup in December 2019 by His Excellency, President Muhammadu Buhari to coordinate the activities of ministries, departments and agencies (MDAs) of government as well as the private sector stakeholders to implement interventions to prepare Nigerian businesses for the AfCFTA.
The Committee is chaired by the Hon. Minister of Industry, Trade and Investment with the Hon. Minister of Budget and National Planning as the Alternate Chairperson. Its Steering Committee is made up of Cabinet Ministers, Heads of Agencies, National Executives of Industry Associations and eminent persons who act as champions for AfCFTA in their sectors and domain areas. The Secretariat of the Committee is headed by the Special Senior Assistant to the President on Public Sectors.
The Mandate
The National Action Committee's mandate is to develop Nigeria's strategy and mobilize all relevant public and private sector actors to realize her mission and strategic objectives for the AfCFTA.
At the domestic level, the National Action Committee will facilitate the development and implementation of readiness interventions to develop production and service capacities, improve competitiveness and coordinate adjustment programmes and facilitate policies, regulations and laws update as required.
At the regional and continental levels, the National Action Committee will facilitate alignment of trade, industrial policies, joint development of value chains between Nigeria and ECOWAS and other African Countries and support relevant agencies to negotiate definitive agreements to operationalize the AfCFTA.
The National Action Committee Secretariat provides programme management, technical assistance and research capabilities to enable the Committee to assist the MDAs and the business community to take advantage of the provisions of AfCFTA.
Domestic Engagement Sub-Committee
This sub-committee aims to support umbrella stakeholder groups to establish structures to cascade information on AfCFTA to all their members across all sectors and locations, nationwide and to gather feedback and drive implementation. This committee would facilitate the implementation of AfCFTA Readiness initiatives and monitor progress. Their duties include the review and validation of draft metrics developed by the Secretariat to measure the progress of the application. They would also prepare monthly and quarterly reports.

Enternal Engagement Sub-Committee
This sub-committee aims to undertake all regional, continental, and global initiatives to prepare Nigeria for AfCFTA, take advantage of AfCFTA opportunities and safeguard her economy from its negative impact. They would prepare a roadmap and execute associated actions to conclude the ongoing trade reforms at the ECOWAS level. These include:

​​Frequently Asked Questions
Didn't find the answer?
Send us your inquiry below